Terri Miller
Breastfeeding Peer Supporter
Based In: Southland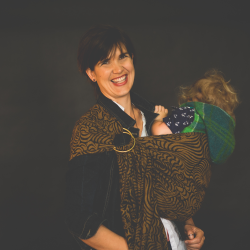 Home Phone:
Mobile Phone: 0211324188
Email: terri.rower@gmail.com
I am Mum to 3 children from 10years to 3. I have breastfed all of them, but have definitely had some bumps along the way, and often say if my youngest had been my first I don't think I would have ever made it past a few weeks. The hardest bits for me were the often not knowing where/how to get help, and so I have wanted to be a breastfeeding helper since my daughter was little. I hope I can help someone feel less lost. I have personal experience with over supply, engorgement, blocked ducts, thrush, cracked/bleeding nipples, nipple trauma, latch issues, tongue & lip tie, reflux, weaning, social pressures, night feeding/weaning, mental health, and extended feeding (whew haha, over 6years total and counting). I've also been there with friends as they struggle with mastitis, low supply, pumping, returning to work and breastfeeding.