Stephen Ward
Breastfeeding Peer Supporter
Based In: Queenstown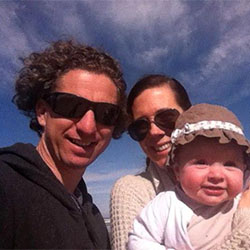 Home Phone:
Mobile Phone: 0275103686
Email: stephen_ward@nzf.salvationarmy.org
Hello Stephen here :-D Been in Queenstown a little over 4 years and we are just going for residency at the moment!! I love computer gaming, U.F.C. and Dancing. I BMX to work and walk as fast as I can up the Gondola at least twice a week before work! Hopefully I'm painting a picture that I'm your average bizarre bloke ;-). I'm married to Francesca and we have an amazing little girl who has a dairy allergy that took 3 months to diagnose. This made life quite interesting for us. We tried breast feeding and now we bottle feed because there were too many variables while breast feeding to be able to get Nina well. She is now a VERY happy smiley 1 year old who says Hi to everybody she meets :-) If your the bloke half of a family struggling with breastfeeding, or having a new baby, I'd be very happy to chat stuff over with you. I can do it over a coffee, on a bike, in front of the tv or on a walk. Your choice :-) See you around.